1005 Dublin Ave
Livermore, California, 94550
Fall in love with every room in this house! The kitchen counters are adorned with Madagascar Granite, set atop shaker cabinets and stainless appliances, including trash compactor and a granite sink! Surround sound, ceiling fans in every room, crown molding throughout, dual pane vinyl windows with 3.5 inch wooden shutters, Regency gas fireplace insert that pumps out incredible heat, huge walk in closet in upstairs master suite, second master downstairs, Workshop with 30 Amp RV power plug, huge storage shed, huge laundry utility room with sink and laundry shoot, HVAC and duct work replaced three years ago, CAT 5 wiring throughout, The second floor permitted addition master suite not only makes this home one of the largest homes in the neighborhood but also one of the most functional. The owned and paid for Photovoltaic solar Just means free money! Come because you want the neighborhood and schools. Buy because you love the house! Live Well...
---
---
---
---
---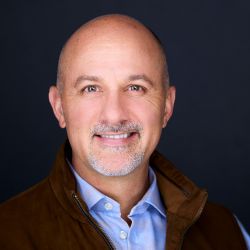 Scott Piper
Elation Real Estate
---
925-989-1300 01151725
---
Email Me
My Website
---
Beyond a pleasant, affable personality, Scott Piper wields the powers of savvy marketing, cutting-edge technology, and innovative showmanship to forge the perfect match between buyers and sellers in the Greater Tri-Valley from South Livermore to Alamo and throughout most of the East Bay, even making dreams come true in Southern Europe. Even with such far-reaching interests, Scott is a third-generation San Francisco Bay Area local whose family has lived here for nearly a century. Real estate has also been generational! Scott's mother began in the industry in the 1970s, leaving an incredible legacy for her children to follow. In 1993, Scott got his real estate license and began his own journey. With such a long history of serving the community, it's no coincidence that Scott thinks of his clients like family. Scott likes to say, "I wasn't always a Realtor®." Early in his career, he was the marketing and prospecting arm for a successful real estate team, followed by a number of years as a mortgage consultant. Scott later started a short-sale company with his not-yet wife Sophie (also a Realtor® and mortgage consultant) when they saw the overwhelming need for people to get sound guidance during the Great Recession. Together, they helped hundreds of clients avoid foreclosure. When the economic storm subsided, Scott and Sophie teamed up again to create a dynamic real estate team. The two have leveraged their real estate career experiences to create an unparalleled offering for their clients. Sophie eventually became a Certified International Property Specialist, and their international brand was born. Adding dazzle to depth, Scott and Sophie's expertise adds engaging technology to the team's web presence, bolstering its social media with high-definition video productions and immersive 3D home tours to obtain results that exceed conventional real estate methods. The extra effort is valued and appreciated; more than 90% of their business comes from referrals and past clients. When he's not chasing after his two young children and mentoring his adulting teenager, Scott enjoys outdoor sports, strength training, tending to his rose garden, and trying to get out for dates with his wife.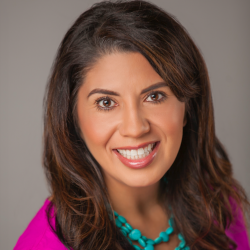 Sophie Piper
BHG Reliance Partners
---
925-575-1839 01704073
---
Email Me
My Website
---
After 10 years in real estate, Sophie's passion for uncovering new listing tactics, marketing strategies, and home-selling techniques remains steadfast. She utilizes these assets to complement the home listing process - allowing her to often sell homes faster than most agents.Sophie excels in earning maximum exposure for your home - and a nice, little bonus for your pockets. Okay, maybe more than a little!Happily breaking away from traditional real estate, Sophie utilizes innovative marketing strategy, modern technology, and professional artists to showcase and sell luxury, Bay Area real estate. From HD video productions to 3D immersive tours, Sophie and her business partner (and husband) Scott set themselves apart for anyone buying or selling a home in Livermore, California. These things excite today's buyers and make them prefer one home over another. The end effect is unparalleled results for our clients - that they would not have achieved with a traditional real estate plan.Beyond filming homes,Sophie's team creates mini-movies showcasing the character in the homes and communities we live in. Community events, local happenings & lifestyle videos truly give their clients a new level of marketing creativity - to help them sell their homes and set high market prices.Constantly creating new and innovative ways to get maximum exposure of her listings, Sophie utilizes a comprehensive marketing plan that leaves no stone unturned. Included in this plan is Sophie's pre-market home preparation guide that incorporates international marketing in over 140 countries, expansive social media exposure (iHEART Livermore & Agent International), and hyper-local neighborhood campaigns.But at the end of the day, when it's time to put all the work to rest, it's f amily that matters the most to her. When Sophie isn't busy working, she loves cooking, enjoying wine, and spending time with her husband Scott and their children Jocelyn and Luca.
---
Send Me Details and Market Information for this Home
---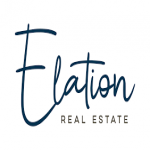 Elation Real Estate